Call In Our South San Francisco Water Heater Repair Specialists Now!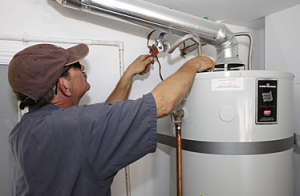 The water heater is just one of many plumbing appliances in your home that require occasional service. In most cases, the only service it will get is when it stops working properly. It's likely that a malfunction or failure will occur during a weekend or while you're away from home, necessitating an emergency visit from your local South San Francisco water heater repair team.

A conventional water heater usually lasts for about 11 years. Most tankless water heaters have a lifespan of 20 years, or even more. Routine maintenance is the key to getting the most out of a water heater, depending on its age and current condition. However, if a water heater begins experiencing symptoms of failure, then you should never hesitate to act.

A Guide to Common Water Heater Repair Issues

This simple guide explains how to spot common water heater symptoms while listing the parts needed for repairs. With this guide, taking care of water heater problems becomes a worry-free experience. Don't forget that we're always here to help whenever necessary.